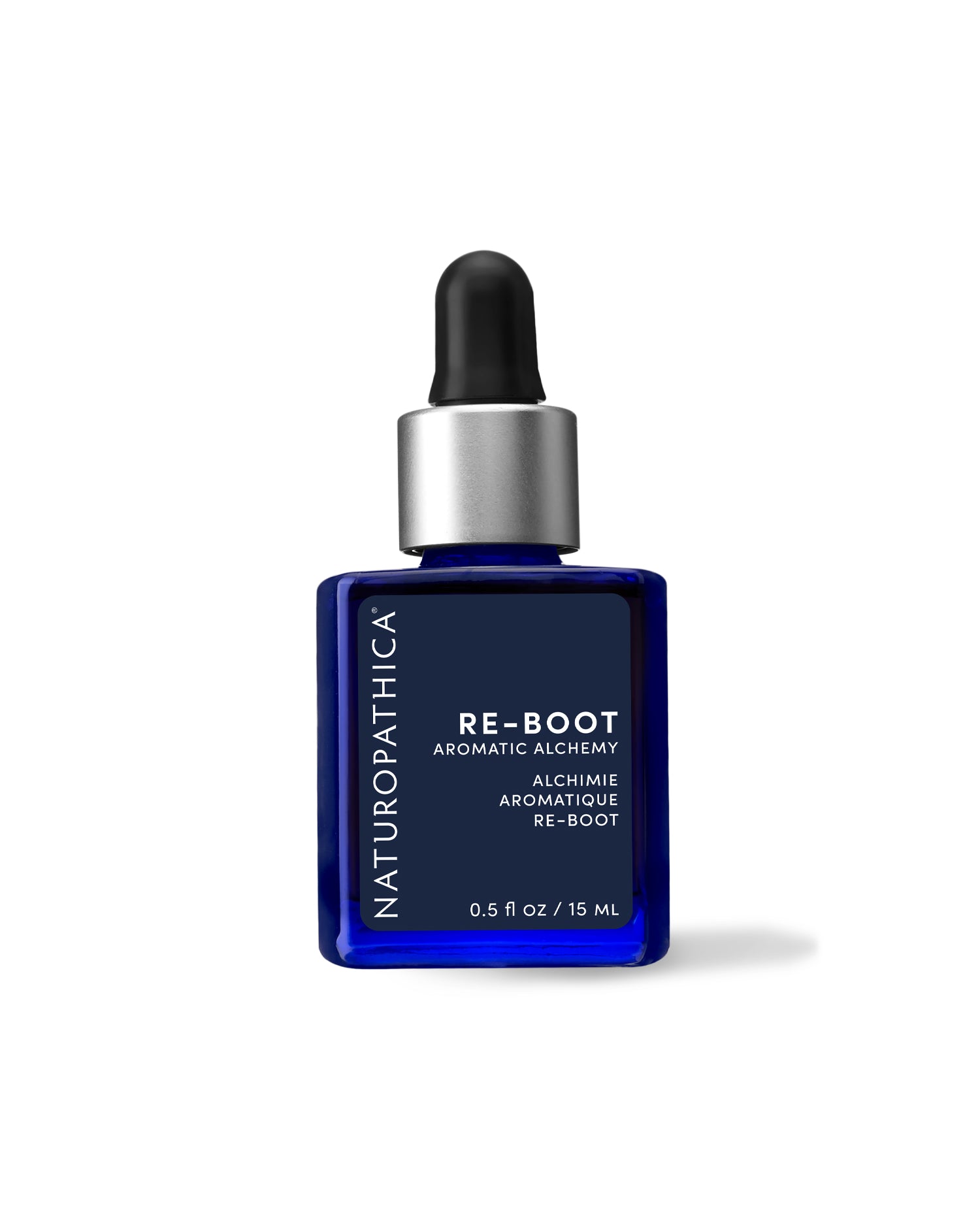 Aromatherapy

Adaptogen

Energizing
Lemongrass
Has an uplifting, citrus scent
Peppermint
Invigorates the senses
Holy Basil
Known for its sweet and spicy scent
Everyone's talking about "clean beauty." At Naturopathica, it's not a buzzword—it's who we are, and who we've always been. To us, clean beauty means fusing plant extracts and botanicals with scientific ingredients that are skin friendly, planet friendly, and proven to drive real results. (Because let's face it, the only truly sustainable products are the ones you use until the very last drop.)
How to use
The Ritual:
Add 2 drops to the palms of your hands or wrists. Rub them together to activate the essential oil blend. Inhale deeply and experience the benefits of aromatherapy.
The Enhanced Ritual:
Apply the Box Breathing method to your inhalation therapy:
Inhale for 4 seconds
Hold for 4 seconds
Exhale for 4 seconds
Hold for 4 seconds
Repeat for up to 5 cycles.
Maximize Your Results:
Practice Inhalation Therapy in the Bath: Add Sweet Birch Magnesium Bath Flakes into a warm bath, then place 2 drops of Re-boot Aromatic Alchemy on your wrists before entering the tub. Place your wrists over your nose and breathe deeply. Take notice of how the warm water soothes the body.