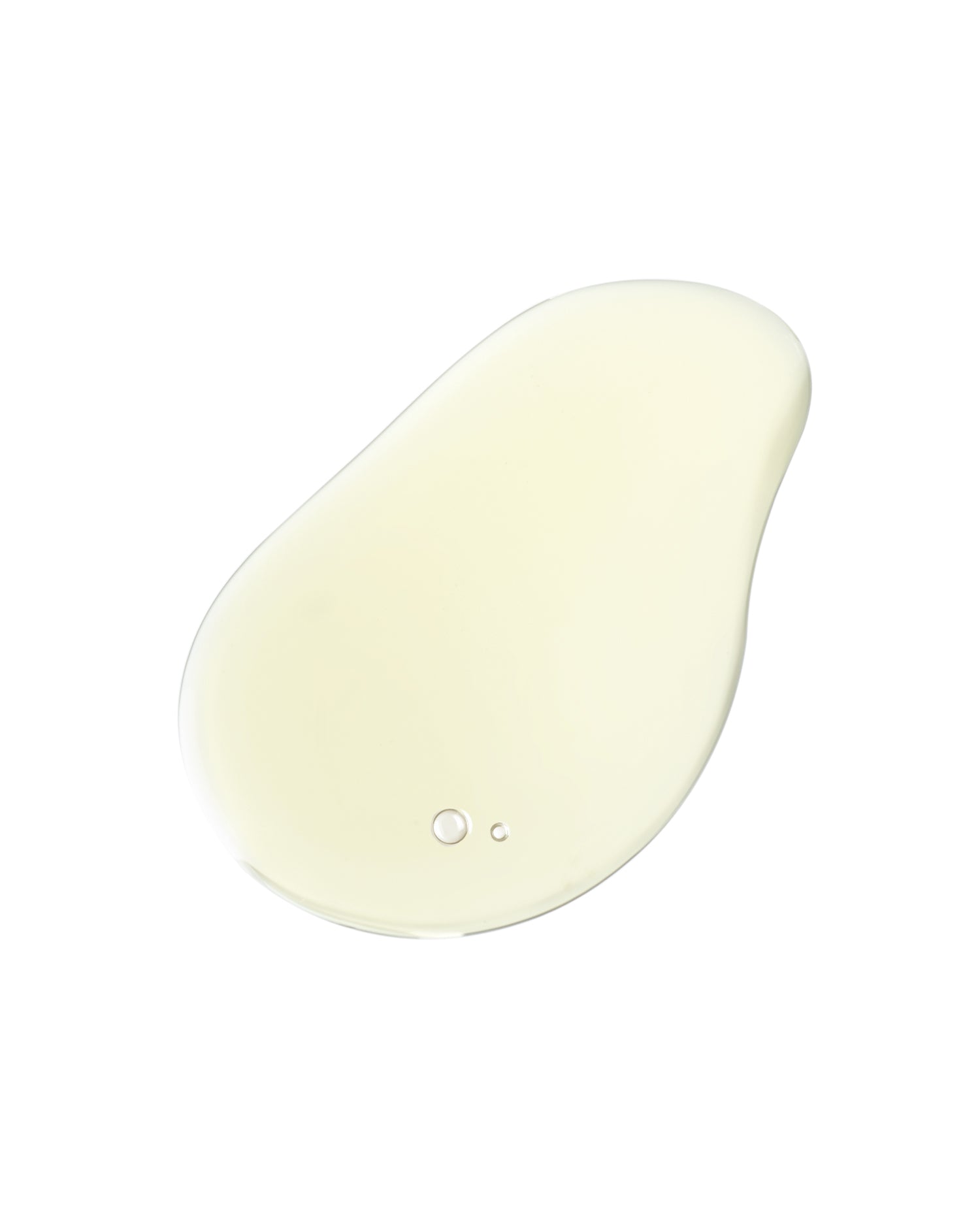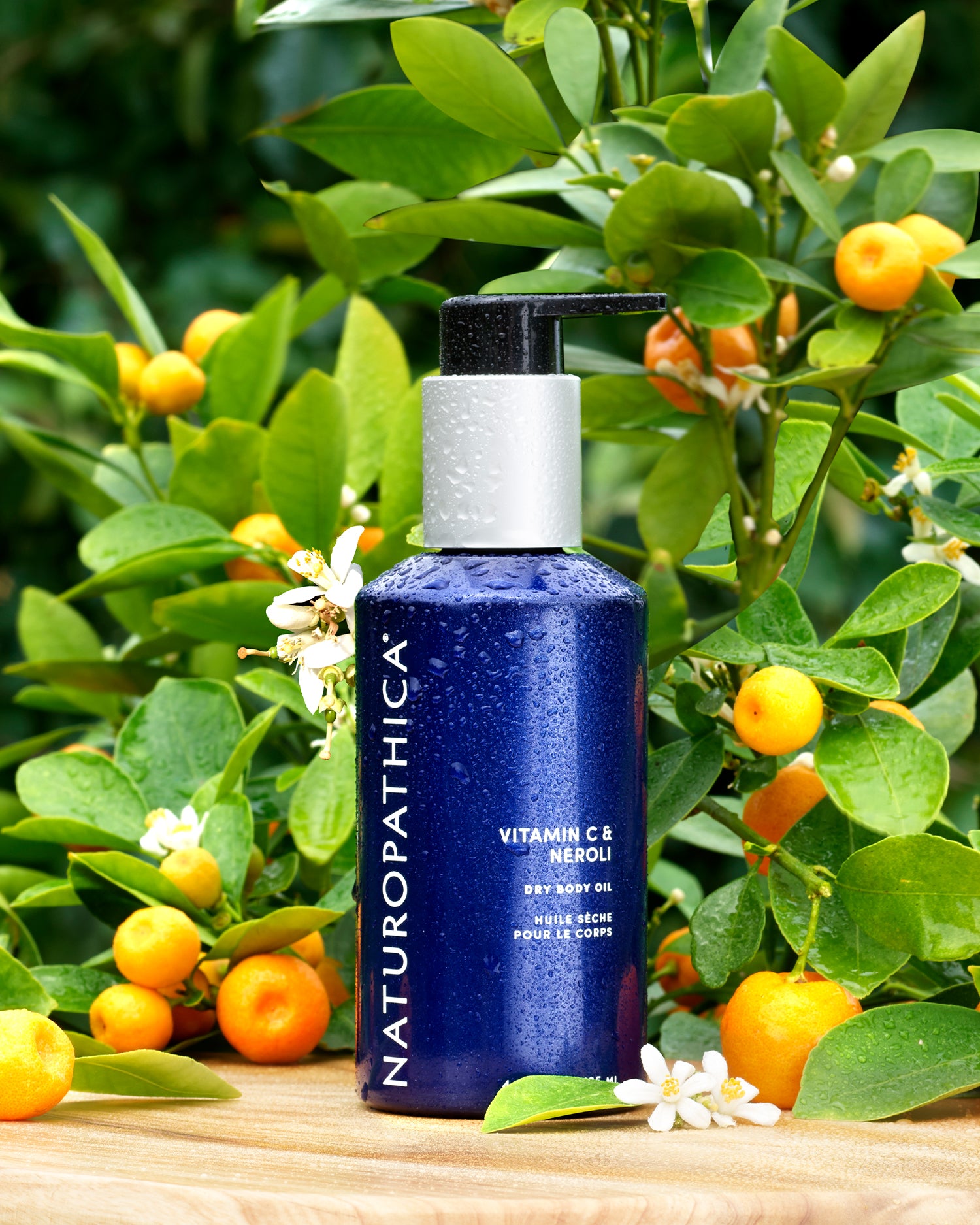 Brightening

Smoothing

Moisturizing

Antioxidant
Vitamin C
Found in citrus fruits and cruciferous (leafy green) vegetables, Vitamin C is a key skin brightener that also helps protect the skin barrier against pollution and environmental stress.
Neroli Oil
Derived from the Bitter Orange Tree, this extract helps keep the skin's natural oil balanced. Its uplifting, invigorating scent also has aromatherapy benefits.
Babassu Seed Oil
With antibacterial and anti-inflammatory properties, this South American palm tree extract is also a known skin smoother that helps visibly improve texture and tone.
AFTER ONE WEEK*
100% agreed skin feels more supple and silky-smooth
100% agreed skin has a healthy glow
97% agreed skin feels deeply hydrated
93% agreed the oil is fast absorbing
*Based on 33 participants
Everyone's talking about "clean beauty." At Naturopathica, it's not a buzzword—it's who we are, and who we've always been. To us, clean beauty means fusing plant extracts and botanicals with scientific ingredients that are skin friendly, planet friendly, and proven to drive real results. (Because let's face it, the only truly sustainable products are the ones you use until the very last drop.)
How to use
The Ritual:
Warm a generous amount of Vitamin C & Neroli Dry Body Oil in the palms of your hands to unlock its aroma and conditioning properties. Massage the oil onto your body, using firm pressure with the palms of your hands. Place your hands over your nose and mouth and breathe deeply, allowing the benefits of aromatherapy to relax and invigorate you.
The Enhanced Ritual:
For Even Faster Absorption: Body oils lock in the most hydration when they're applied to damp skin. For best results, apply Vitamin C & Neroli Dry Body Oil immediately after bathing or showering.
For an Arm & Leg Massage: Warm 2-3 pumps of Vitamin C & Neroli Dry Body Oil in your palms, then massage into your wrists, forearms, and hands. Using your thumb, trace the tendons along the wrist, moving from hand to elbow. Use your thumb and first finger to press and pinch along and in between each finger, loosening tension and stiffness. Repeat the steps on the opposite hand. Warm another 2-3 pumps and massage the oil into your ankle, calf, and thigh, using firm upward strokes to promote circulation and blood flow back to the heart. Repeat with your other leg and foot.
Maximize Your Results:
A soothing, moisturizing ritual: Add 0.5oz of Lavender Blossom Bath & Body Oil to a warm bath, then enjoy a long soak to soothe the body and relax the mind. After the bath, apply Vitamin C & Neroli Dry Body Oil to the entire body to lock in moisture.
An exfoliating, moisturizing treatment for glowing summer skin: In the shower, massage a generous amount of Lemongrass Mimosa Body Scrub across the entire body, softening the skin and revealing a healthy glow. After showering, pat skin dry with a towel so it's still a bit damp. Apply Vitamin C & Neroli Dry Body Oil to your entire body to hydrate, protect, and energize, adding lasting sheen and moisture.