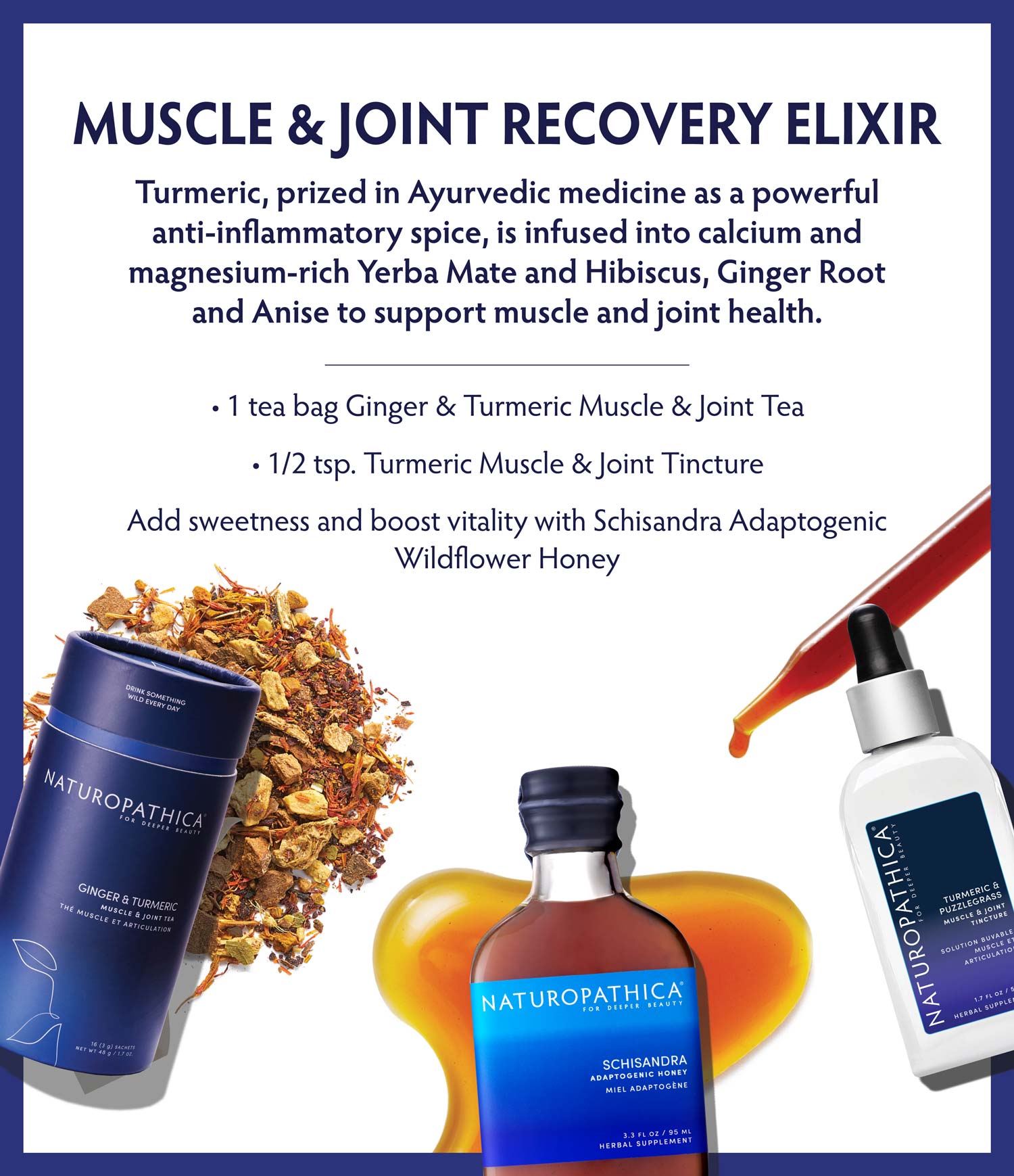 Adaptogen

Antioxidant
Schisandra
An adaptogenic berry thought to sustain energy and support stress resistance
Holy Basil
An adaptogen full of antioxidants, this herb has traditionally been used to inspire creativity
Wildflower Honey
A natural source of amino acids, vitamins and antioxidants
Everyone's talking about "clean beauty." At Naturopathica, it's not a buzzword—it's who we are, and who we've always been. To us, clean beauty means fusing plant extracts and botanicals with scientific ingredients that are skin friendly, planet friendly, and proven to drive real results. (Because let's face it, the only truly sustainable products are the ones you use until the very last drop.)
How to use
The Ritual:
This delicious wildflower honey has been blended with rich spices like Cinnamon, Ginger, and Clove to warm the senses and lift your spirits. Use one teaspoon at a time until your desired taste is reached.
The Enhanced Ritual:
Mix with yogurt, smoothies, tea or enjoy by the spoonful!
Maximize Your Results:
Use with any Naturopathica Tea, like our favorite, the Ginger & Turmeric Muscle & Joint Tea. You can also use with any Naturopathica Tincture, like our best-selling Turmeric & Puzzlegrass Muscle & Joint Tincture.
We recommend that you consult with a qualified healthcare practitioner before using herbal products, particularly if you are pregnant, nursing, or on any medications. Keep out of reach of children. These statements have not been evaluated by the FDA. This product is not intended to diagnose, treat, cure or prevent any disease.